THE CFRC Black Friday 2022 SALE IS NOW ON!
Our biggest Black Friday Sale is now on. We have discounted a whole load of reuse furniture in our showroom, with a wide variety of items completley free of charge…yes, thats right, FREE of CHARGE!
So why not pop into our Irvine showroom and check out our massive Black Friday Sale which runs from Saturday 19th until Saturday 26th November 2022!
Our Recolour Paint RANGE IS LAUNCHING WITH 20% OFF!!

ReColour is created from high grade surplus paint that has been filtered, sanitised and blended into a range of great colours to help you make your home feel fresh, clean, comfortable and cosy.
The paint used in the remanufacturing process originates from reputable paint manufacturers. This means that coverage and opacity of the paint will be good.
It comes in Brilliant White, Magnolia and lots more colours; see the colour chart on our Recolour page for more details.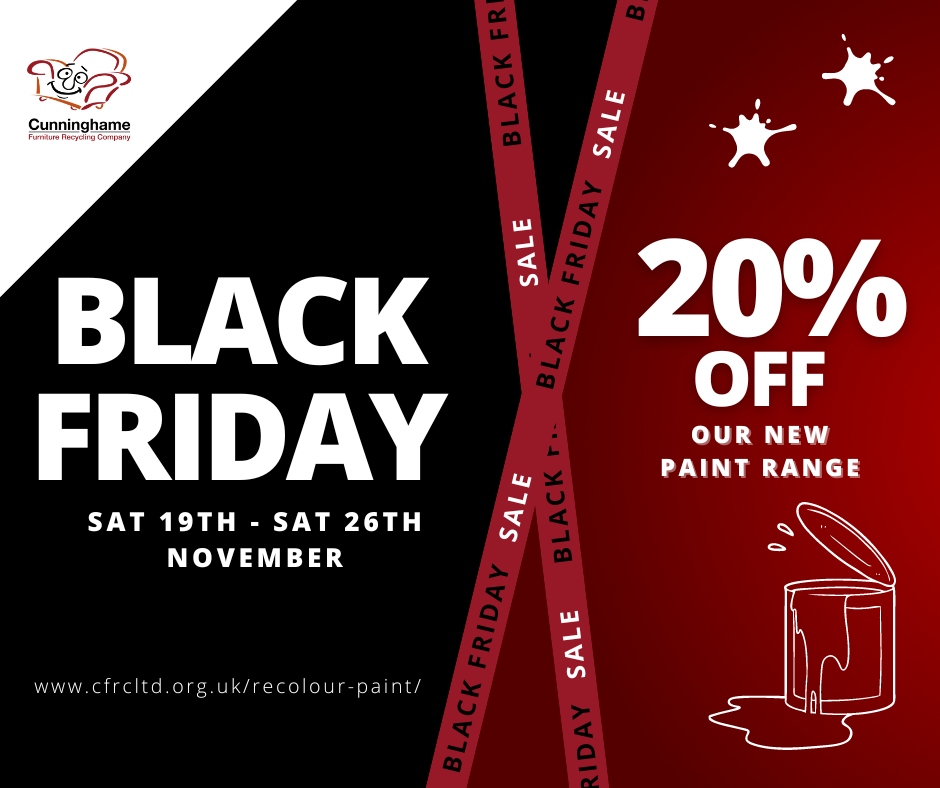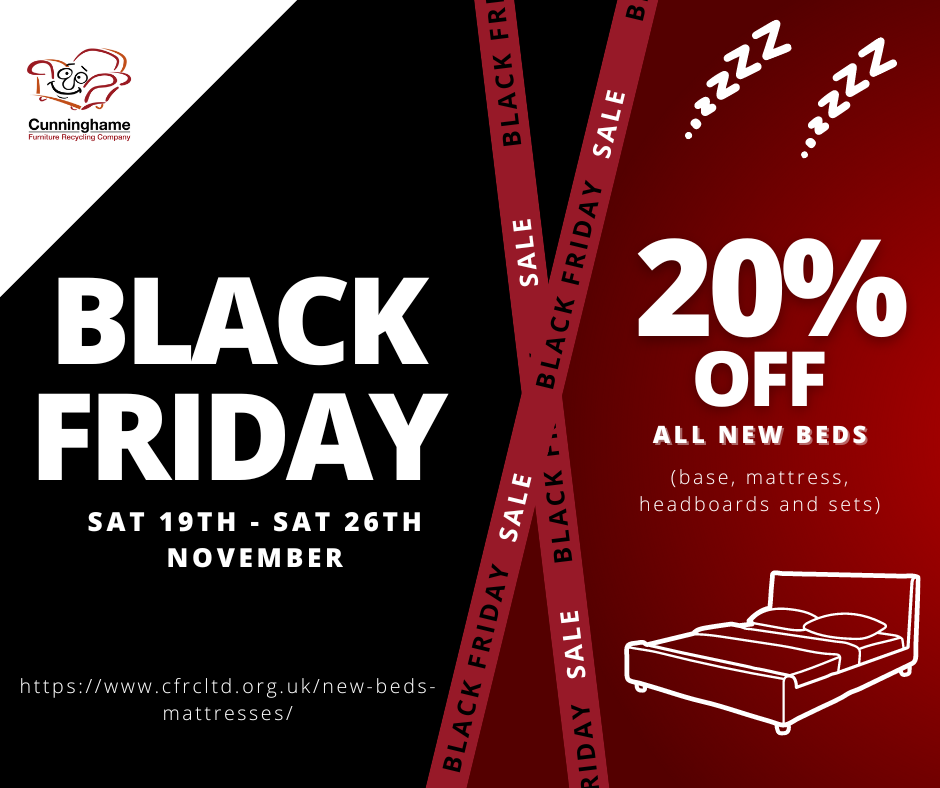 Huge 20% off Marked Prices On Our New BeDs & Mattresses!

20% off all brand new beds (base, mattress, headboards and sets)
Even with prices that are hard to beat normally, we are offering an additional 20% off displayed prices with delivery available to all over Ayrshire mainland as well as the Glasgow area guaranteed before Christmas.
FREE COLLECTION OF YOUR UNWANTED reusable FURNITURE!

Book a collection or house clearance with our operations team today!