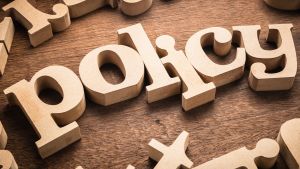 CUSTOMER COMPLAINTS POLICY
CFRC will try to resolve any customer complaints as quickly and as amicably as possible. Ideally this would be done in person face to face or by telephone.
If the customer is still not satisfied at this stage a full investigation will take place by CFRC's Operations Manager, examining all records of the customer transaction and interviewing relevant staff. Details of the findings of the investigation will be communicated to the customer both verbally and in writing within 5 working days of the conclusion of the investigation.
RETURNS POLICY
We would like you to be happy with your purchase. If you change your mind about your purchase or, the item does not fit into the property you can return it to us within 7 days with proof of purchase and provided it is in fully resalable condition/undamaged, we will offer you an exchange (where possible), or a credit note valid for 3 months. Please note that delivery charges may still apply.
HOLDING POLICY
You may request the "holding" of an item. The length of time the items can be held for is at the managers discretion. If after this time you have not contacted us we will put the item up for sale again.
STORAGE OF PURCHASED ITEMS POLICY
CFRC offer up to ONE week free storage option on purchased items. Items held for longer than this will incur a storage charge. A minimum storage charge of £15.00 applies. Please ask a member of staff for further information as charges vary depending on quantity and size of goods to be stored.
PRODUCT GUARANTEE
We offer a 30 days guarantee on all our products. In the event of a fault with the item, you can return it to us with proof of purchase for a full refund.