Glasgow & Paisley
Re-Use Furniture Pick Up's
At CFRC (Community Furniture Recycling Company), we are on a mission to make a positive impact in our local community while contributing to a greener planet. We are thrilled to announce that we are now offering re-use furniture pickups in Glasgow and Paisley, and we want you to be a part of this fantastic initiative.
And the best part is...
Furniture Collections are Free!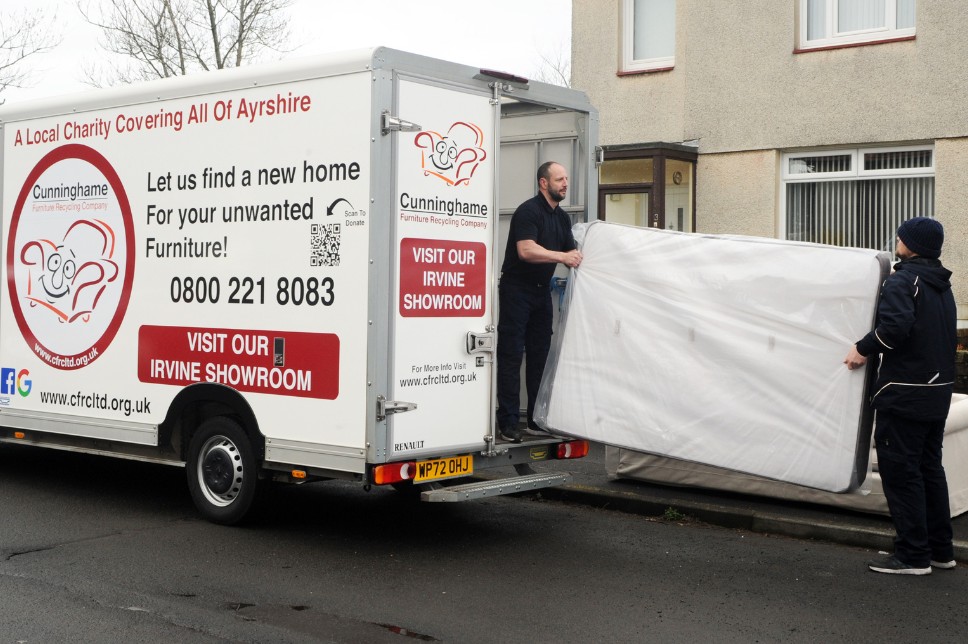 Glasgow & Paisley Furniture Uplift Booking Dates
We are currently picking up from the following Glasgow and Paisley Postcodes (More will be added in the future so keep checking back or follow our facebook page for updates)
Glasgow post codes included (G5, G41, G42, G43, G44, G45, G46, G51, G52, G53, G77)
Paisley post codes included (PA1, PA2, PA3, PA4, PA5, PA6, PA12, PA13, PA14, PA15, PA17, PA18)
Thursday 30th November 2023

Thursday 7th December 2023

Thursday 14th December 2023

Tuesday December 19th 2023

By choosing to pass your furniture on to us to reuse/recycle, you're helping us achieve the following: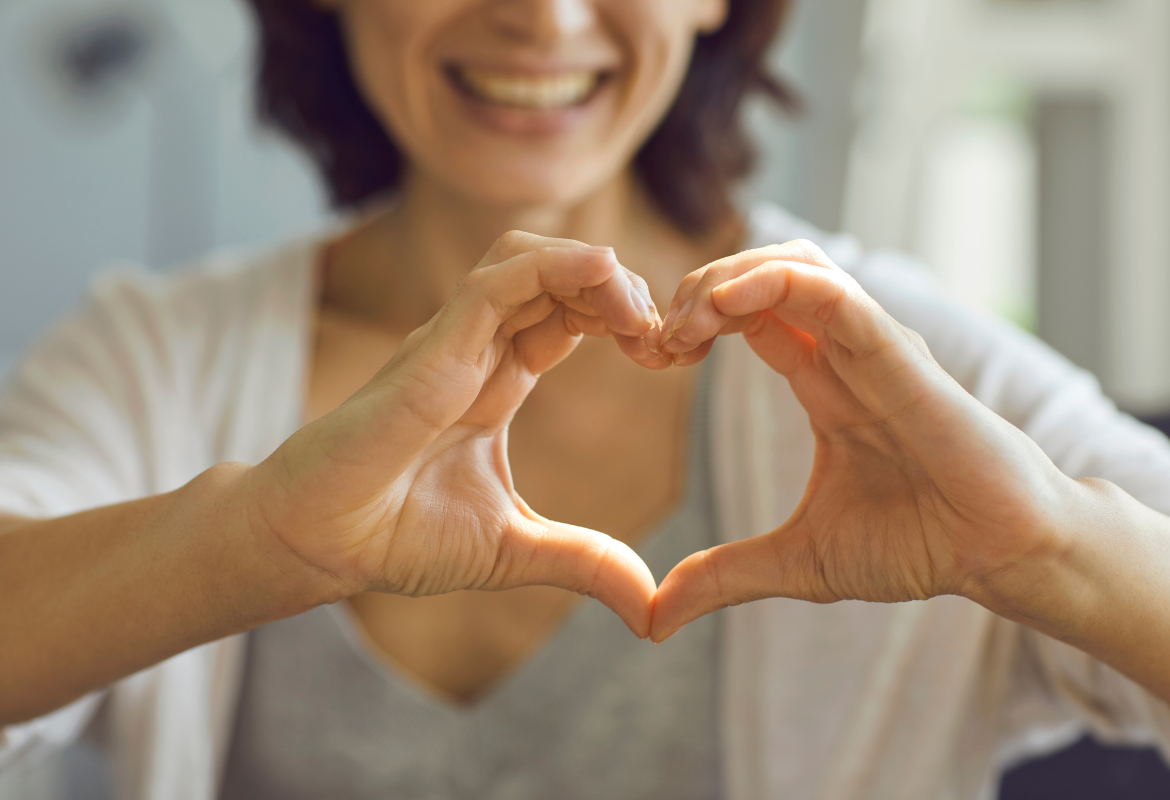 Redistributing to
Those in Need:
Recycling and reusing high-quality furniture not only benefits our environment but also directly impacts our community. Your donations help individuals and families on lower incomes, people transitioning out of homelessness, those moving into their first homes, and anyone in need of essential furnishings.
Your contributions bring comfort, dignity, and hope to those who need it most while reducing the burden on landfills and the associated financial and environmental costs.
Convenient Delivery
And Pick Up Services:
We offer furniture delivery and pick up services throughout Ayrshire, Glasgow, and Paisley, making it easier than ever to support our cause.
When you donate your furniture, you're not only giving it a second life but also making it accessible to those who would otherwise struggle to afford essential furnishings.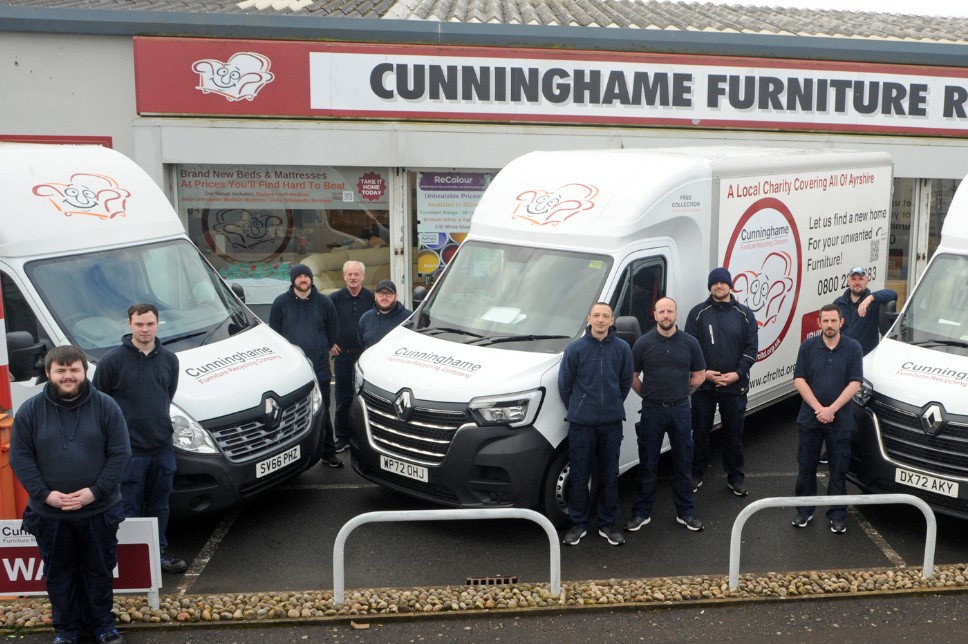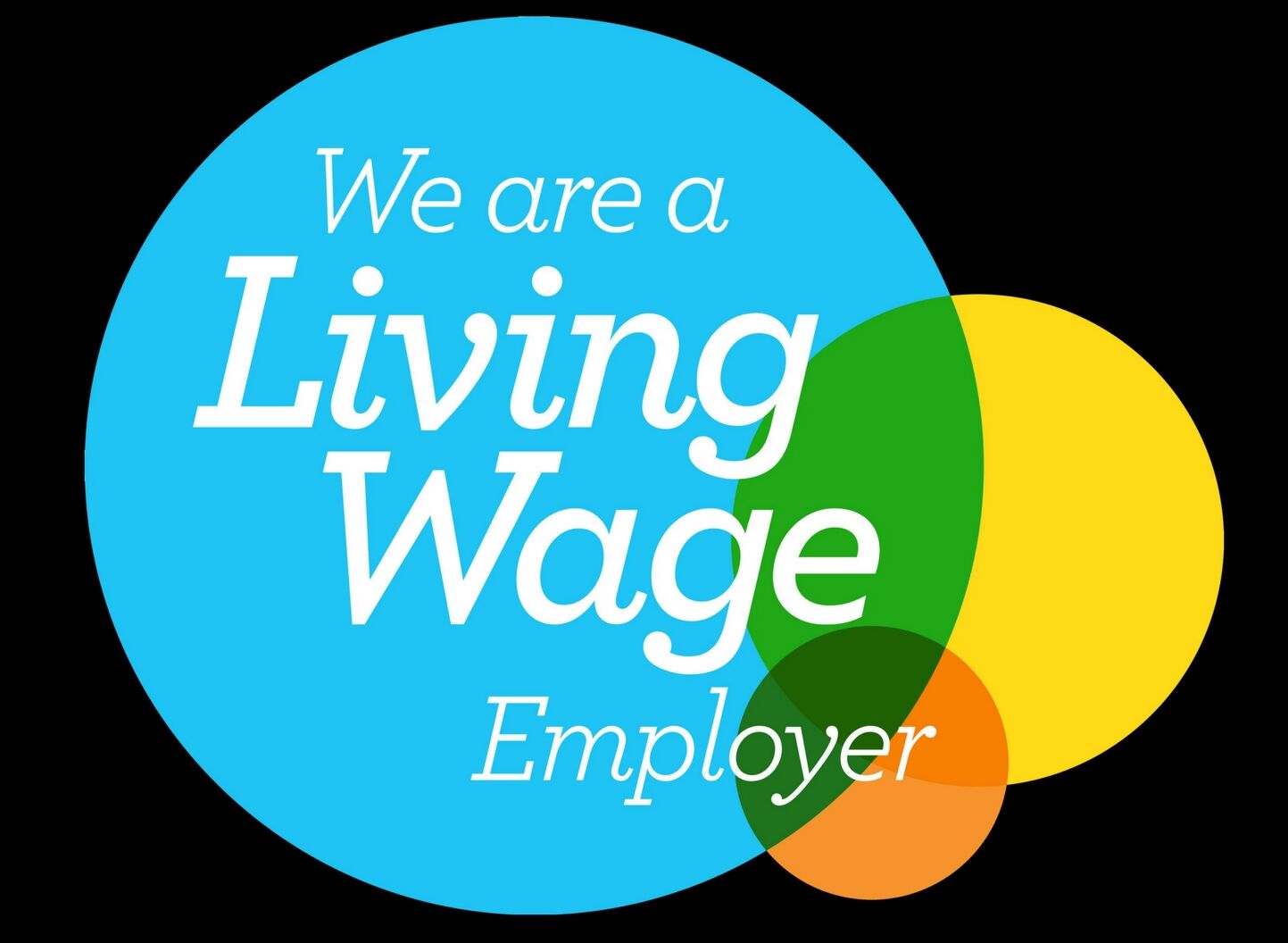 Creating
Local Jobs:
CFRC is proud to provide employment to 18 local individuals, all of whom earn at least the Real Living Wage. By choosing to donate or shop with us, you are contributing to a sustainable and fair employment model that helps support our local community.
Offering Training
and Work Experience:
Throughout the year, we provide various work experience and training placements. These opportunities empower individuals to gain valuable skills and experience in a supportive environment.
Your contributions directly enable these initiatives, helping local people develop their potential and increase their employability.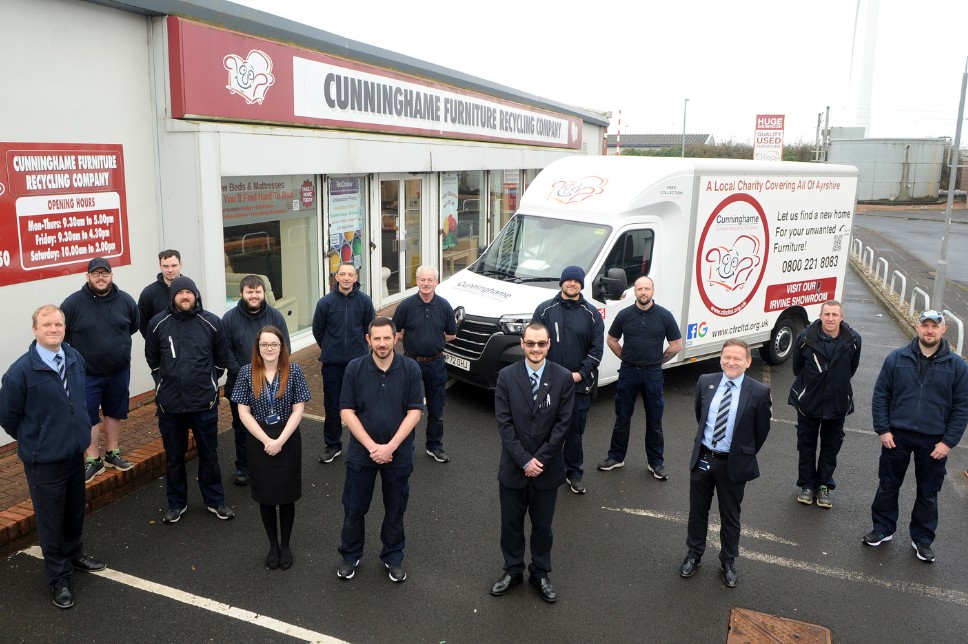 By choosing CFRC for your furniture donations or shopping needs, you become a part of a community that cares. Join us in making a difference in Glasgow and Paisley while reducing waste and promoting social and environmental sustainability.
Together, we can transform lives, protect our planet, and build a brighter future for everyone in our community. Thank you for your support!
Be sure to mark your calendar and look out for our Glasgow and Paisley pick up dates by following us on facebook or checking our website. Your generosity can change lives.
Book your free re-use furniture uplift today. If you have any questions regarding our Glasgow & Paisley pick up dates, or to enquire about what we can accept you can call us on free phone 0800 221 8083