FREE COLLECTION OF YOUR UNWANTED reusable FURNITURE!

Book a collection or house clearance with our operations team today!

…Cunninghame Furniture Recycling Company is a registered

charity

and not for profit organisation. All

income

from the sale of goods are kept and put back into our charitable activities.

CONTACT US TODAY FOR FREE COLLECTION OF YOUR UNWANTED REUSABLE FURNITURE

Book a collection or house clearance with our operations team today!

Find Out How Your Donations make a big social impact

Re-Use furniture and textile donations help avoid items going to landfill. This is great for the environment and helps make a massive social impact. As a charitable

organisation

it helps us

sustain

jobs. We can have items of furniture a lower cost and sometimes free!
Part Of The Cunninghame Group Of Companies


In partnership and support of local social enterprises, CCS's Reuse Consortium provides local authorities and housing associations with the opportunity to purchase sustainable, affordable alternatives when buying furniture and white goods for its residents.
Donate your reusable toys at anytime of the year for our yearly Christmas toy appeal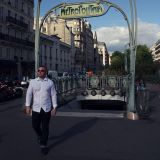 Aaron Mullins
Facebook Review
Great place!! Yvonne and Gemma are two of the nicest, polite and helpful people ever!! Highly suggest a visit!
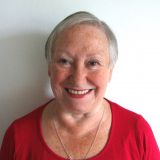 Margaret Dougans
Facebook Review
A great place to shop with a friendly team who are so helpful. The delivery men are worth their weight in gold.
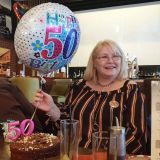 Sharon Hindmarsh
Facebook Review
I've got a few items from here. Prices are great! The team are so helpful. Janice and Gary were lovely. Well worth a visit. Especially if you are just starting out or fancy a change.
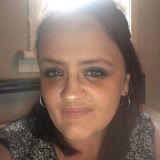 Elaine McAloon
Facebook Review
A great place and an even better service. Gemma Nixon is a wonderful sales woman. Can't thank you enough for all of your help you are a credit to your company.
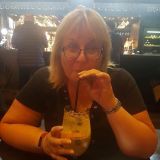 Liz Neally
Facebook Review
I donated a chesterfield type 3 piece leather sofa set. The men that came & picked it up were brilliant and took their time getting it out. I hope they will be able to sell it. Whoever buys it will have as much good memories that I had.
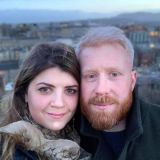 Kay Stevenson
Facebook Review
Lots of great furniture and items at very good prices. Staff are friendly and very helpful.
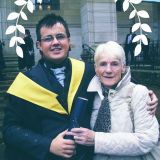 William Calder
Facebook Review
Great service from start to finish. Asked about an item and the team put it on hold for me. Popped in and paid. They also kindly helped load it into my car.
Plenty of hand cleaning stations and loads of room for social spacing!
Good furniture that's getting a second chance in life! Will be back I'm sure.
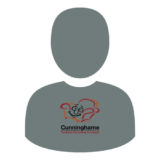 Linda Buchanan
North Ayrshire
I have bought several items and have been more than happy with the sales team and delivery drivers. Even if I am only in for a wee look, staff always greet you. My grandson loves coming in with me as they always make a fuss of him. One of the girls put his name on a sticky label, and he kept it on all day. Great staff keep up good work.
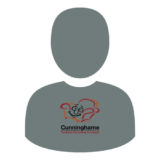 Julie Whannel
North Ayrshire
Perfect service staff were soo helpful and friendly xx
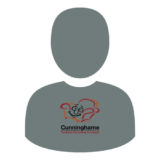 Jessica Kelly
South Ayrshire
We had a collection of 2 leather sofas and another few items. The guys who came were very polite and helpful. Definitely a credit to the company. We also went to the store last week. We were very impressed with the amount of items for sale. We bought a small table and will definitely return in the future. The team in the store were again very helpful and friendly.
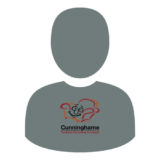 Josephine Coulter
North Ayrshire
The staff are always pleasant and very helpful. Have bought and donated items, the delivery drivers are helpful and polite. In store steps they have taken with Covid are excellent.
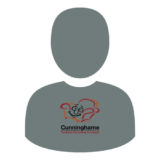 Kirsty Paterson
North Ayrshire
In store staff were great from start to finish and very helpful!
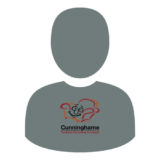 Liz Connolly
North Ayrshire
Helpful social distancing. So friendly and couldn't do enough to put furniture in the right place. WOULD RECOMMEND THIS COMPANY FIRST TIME USING THEM AND WOULD USE AGAIN. Thank you so much.
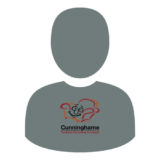 Colin Surgenor
North Ayrshire
We went in to buy a mattress and bed, sales team were extremely helpful and friendly. Delivery was faster than i thought. Although we had a problem with what was brought but they sorted it out the same day for us. Second delivery man was very friendly and helped put the rest of our bed together. Very good service, great company.
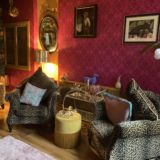 Gillian Oliver
North Ayrshire
I bought the unique cheetah print sofa that came in. I got there for doors opening to make sure I didn't miss it. Staff loved it as much as myself. I promise to show it when room is decorated.
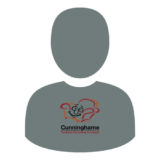 Daniella Jackson
North Ayrshire
Brilliant have bought and given items several times. Excellent time and great service and items.
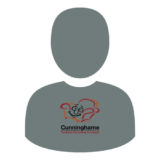 Sally Martin
North Ayrshire
Once again great service and help from Yvonne. My items delivered by the cheerful guys and helped to move them into right place. Taking all packages and kept social distance, will be using again most satisfied.
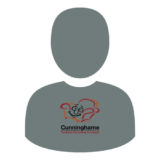 Wonderful Experience!
North Ayrshire
Yell.com Review
I bought a sofa a few days ago and the reception staff were very helpful and pleasant. When they knew what I was looking for I was took to the right area. Two men and a young lady brought down the sofa I was interested in. They helped me to sit on it to make sure it was comfortable. It was brought today and the delivery men, Tommy and Declan, collected the three-piece sofa that I was donating. This sofa is too heavy and bulky for me now. I was worried that it would be difficult to lift it through my front door. No problem for these two guys. All staff at this business are very pleasant and helpful from the in store staff to the lovely delivery men. I will definitely be back.
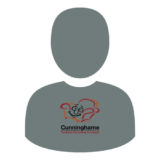 Scott Mill
Via Website
Thanks to your teams who were at my mums house. They were very kind and extremely polite!
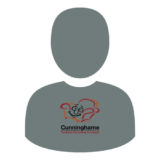 Leigh Obrien
Google Review
Popped in yesterday as we seen there was a sale on. We left with a king-size bed and mattress with a discount on top. The lady that helped us was amazing. Not only helping us choose the right bed, but she was also very kind to my two young daughters. This makes shopping so much easier. The delivery guys also do an amazing job. They had the bed packed and ready for next day delivery before we had even left the shop. We will definitely be back.
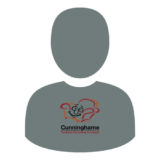 Linda Hill
Google Review
Had furniture picked up today. The guys were brilliant and communication with CFRC was excellent. They told us our pick up time and then phoned when they were on their way. Thanks for a great service!
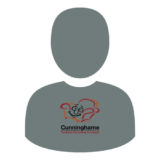 Doug Forrest
Google Review
Declan and Tommy picked up a very heavy and large dining table which was difficult to get down stairs. They kept at it and didn't make a single marks on the walls. Fantastic service from both of them, credit to the company.
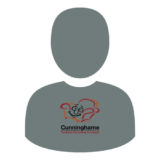 June McMeekin
Google Review
I've just had 2 wardrobes and chest of drawers delivered to Ardrossan. The men couldn't be any nicer. They had a hard job getting the furniture into a very tight area at the top of the stairs. But they somehow did it. Thank you to the two delivery men.
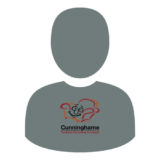 Gilbert Dougans
Google Review
We have just moved into this area and needed a few things for the house.
Off we went to the CFRC and was amazed at the size, quality and price of items. The friendliness of the team. Marvelous delivery service too.
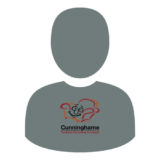 Joanne McCormack
Google Review
I bought some dining room chairs that were a bargain and not a mark on them. Staff were lovely and I'll definitely be back. X
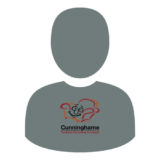 Karen
Google Review
Thanks very much to CRFC for collecting a very heavy 3 seater couch today. It was much appreciated.
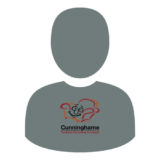 Gordon Jeffers
Google Review
Great prices, staff helpful, one thing, parking disabled had cones in it and a metal container in a disabled bay. But more spaces around corner, just thought it was strange, but other than that great!
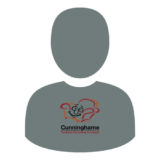 Richie Ferguson
Google Review
Great place. A very helpful sales team would share to all.
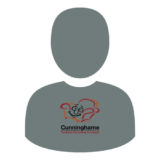 Angus Smith
Google Review
Bought a good amount of furniture from Cunninghame Furniture.
All reasonably priced good stuff, staff in store really helpful and guys that brought our stuff were great.
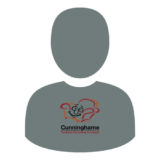 Pauline Cochrane
Submitted Review
Want to let you all know that you are really appreciated. What an amazing time!
This is my 3rd move in 6 years and I know where to go for everything from people who care!
Thank you for just being you. Sending big hugs.

Janie Smith
I kitted my entire apartment out with your furniture and people can't believe how lovely it is. Had i bought new id have spent thousands. I've good taste too though. Lol. Cheers guys.
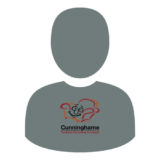 Gemma Flint
Google Review
Bought a second hand (obvs) lovely corner sofa for a 1st floor flat. The boys who delivered couldn't have tried harder or better to get through the tight squeeze of a front door. So much raw talent, plus the floor sales team are just great also!

At Cunninghame Furniture Recycling Company we constantly bring quality second hand furniture into our store. Our check process means that we focus on the re-use of great quality items. They will be used to decorate a home at a reasonable price.