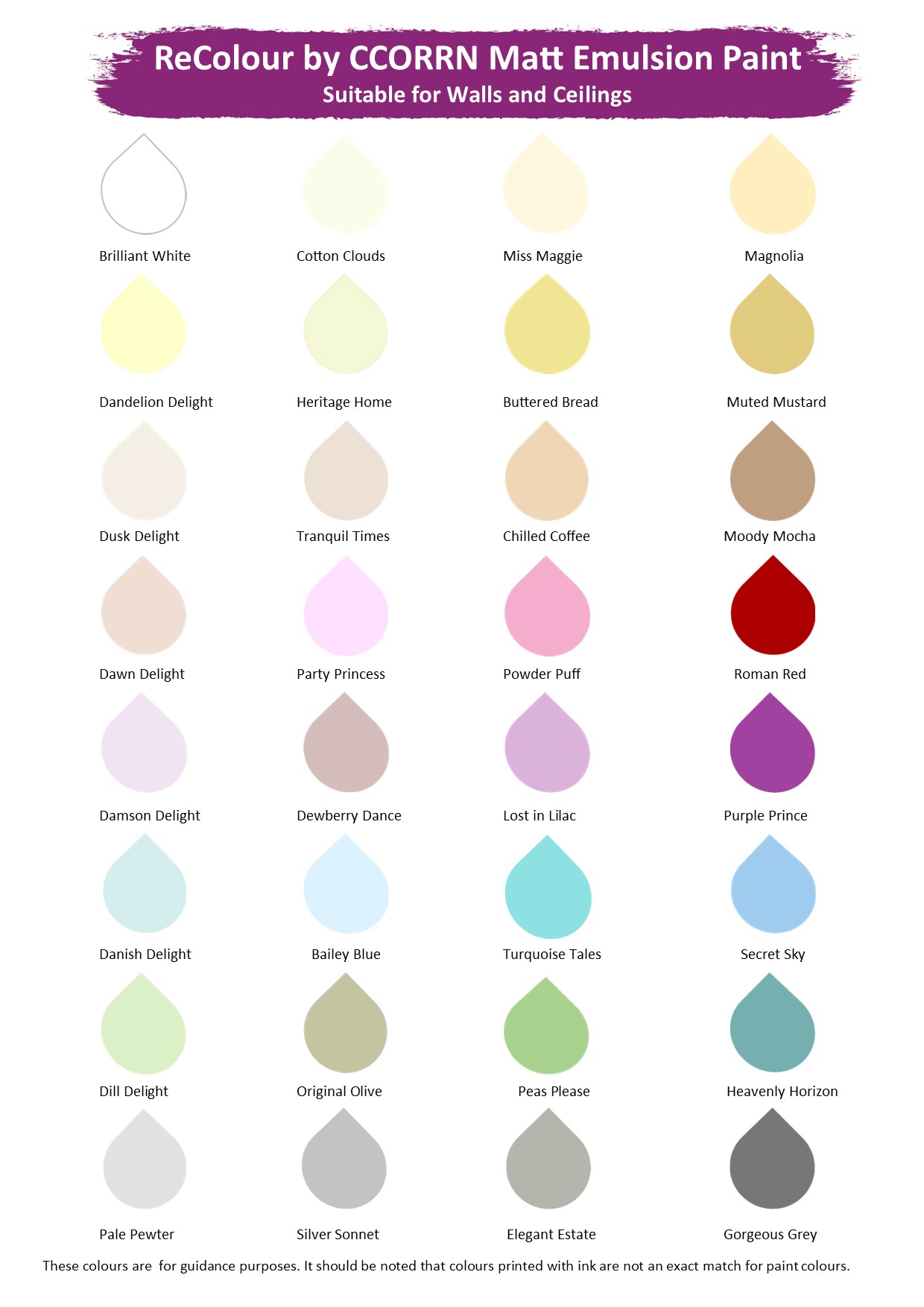 WHY YOU SHOULD USE RECOLOUR PAINT
About 50 million litres of the 320 million litres of paint sold in the UK each year go to waste. This leftover paint is either thrown away or stored in garages even though over 50% of it is still usable.
ReColour is made from high grade surplus paint that has been filtered, sanitised and blended. The range of great colours helps you to make your home feel fresh, clean, comfortable and cosy.
Colours include:
Brilliant White
Magnolia
White Gloss
And so much more!
So the next time you are looking to redo your living room or spruce up the kitchen, why not check out our website or pop into our showroom to see more of the things we offer: Recolour Paint – CFRC (cfrcltd.org.uk)
Practical coverage is approximately 12-15m2 per litre for a single coat. One tub is usually plenty to paint two coats on the walls of a double bedroom.