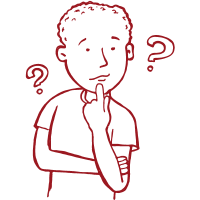 HERE IS A LIST OF SOME OF YOUR COMMONLY ASKED delivery QUESTIONS ABOUT CFRC. HOPEFULLY THIS CAN HELP YOU WITH FUTURE THOUGHTS AND QUESTIONS YOU MAY HAVE.
The delivery price depends on where you are getting the item delivered to. This can range from £18-£55. The delivery charge is a set price for as many items as you like!
do you offer night time delivery?
We usually deliver between our opening hours of 9:30am-5:00pm. By popular demand, we have started to offer evening delivery on Wednesday nights. This will be from 5:00pm-8:00pm. *Please note that there is an extra charge of £15 on top of our usual delivery fees.*
How do i get an item delivered?
You can pay for your item and delivery instore with cash or card. You can also pay over the phone by calling 0800 221 8083 and pressing 2 for sales.
when will my item be delivered?
Deliveries for North Ayrshire are nearly every day. East Ayrshire is every Tuesday, South Ayrshire is every Thursday and Glasgow is every second Thursday.
You can choose your preferred delivery date. We will do our best to deliver on this date. If there is no space in our diary for that date, we will offer the next nearest date.
what time will my item be delivered?
Our delivery drivers will text you to let you know whether it will be in the morning or the afternoon. They will also phone you when they are on their way to your home.
can you hold my item before it is delivered?
We aim for items to be delivered to you as soon as possible. We can hold your item for one week after it has been paid for.
We hope this has answered any commonly ssked delivery questions you may have had. We post new items very day so follow us on Facebook to see what we have in stock: Facebook