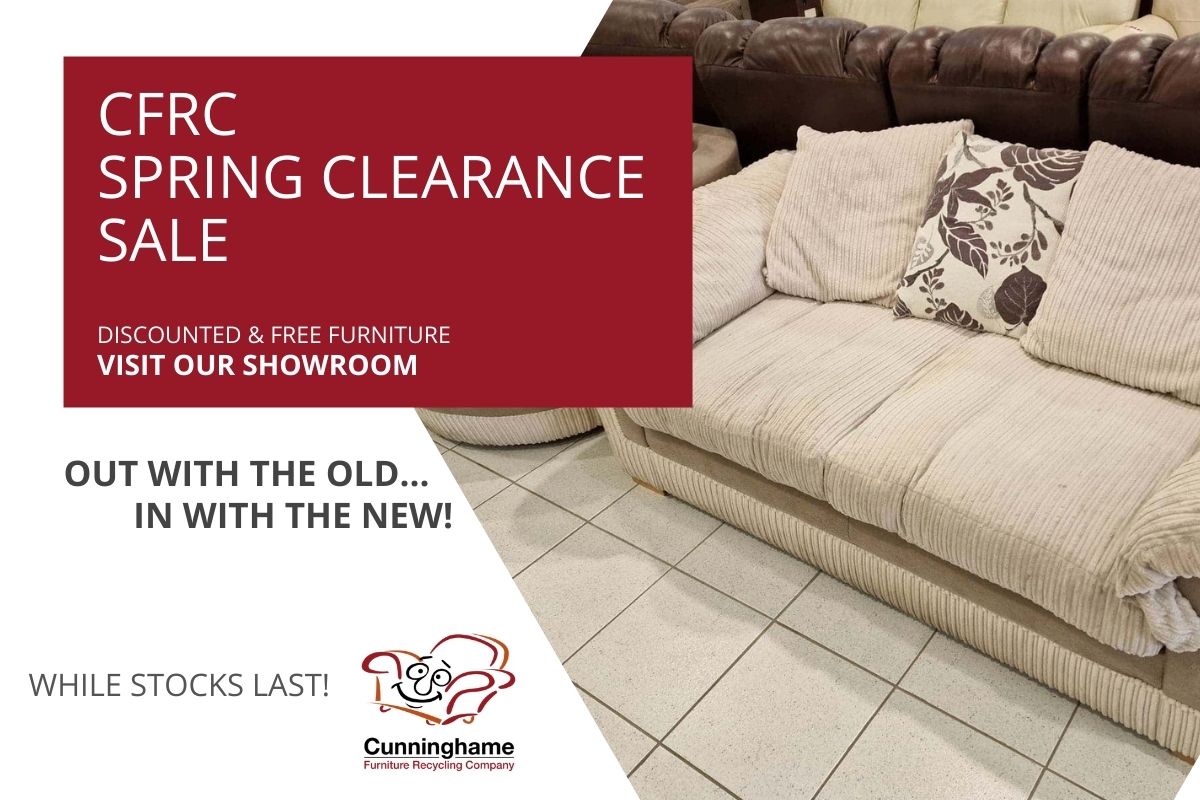 THE CFRC SPRING CLEARANCE SALE IS NOW ON!
Out with the old, In with the new!
Are you looking for an upcycling project or just looking to change things up?
We are currently running a furniture clearance sale with many items in our Irvine Showroom reduced and some items are even free! So pop in, have a look and grab yourself a bargain. All items in our showroom are a one off and when they are gone they are gone!
Below is a small selection of our ever changing stock in the gallery below.
So remember to be quick and visit the store to view the furniture we have discounted and even check out the items we have for free!
(all items available on a first come basis only)
With hundreds of items of furniture to choose from in our Spring Clearance Sale we are sure we will have the ideal piece for you. Our showroom receives loads of furniture in every week, and goes through our quality checking process before being sold. We have everything from bedroom furniture, brand new beds and mattresses, dining room furniture, living room furniture, couches, sofas and seating.
…THE FURNITURE DONATIONS AND GIFT AID CONTRIBUTIONS WE RECEIVE HELP DIVERT TONS OF FURNITURE ITEMS FROM LANDFILL AND SUSTAIN LOCAL JOBS IN OUR COMMUNITY!

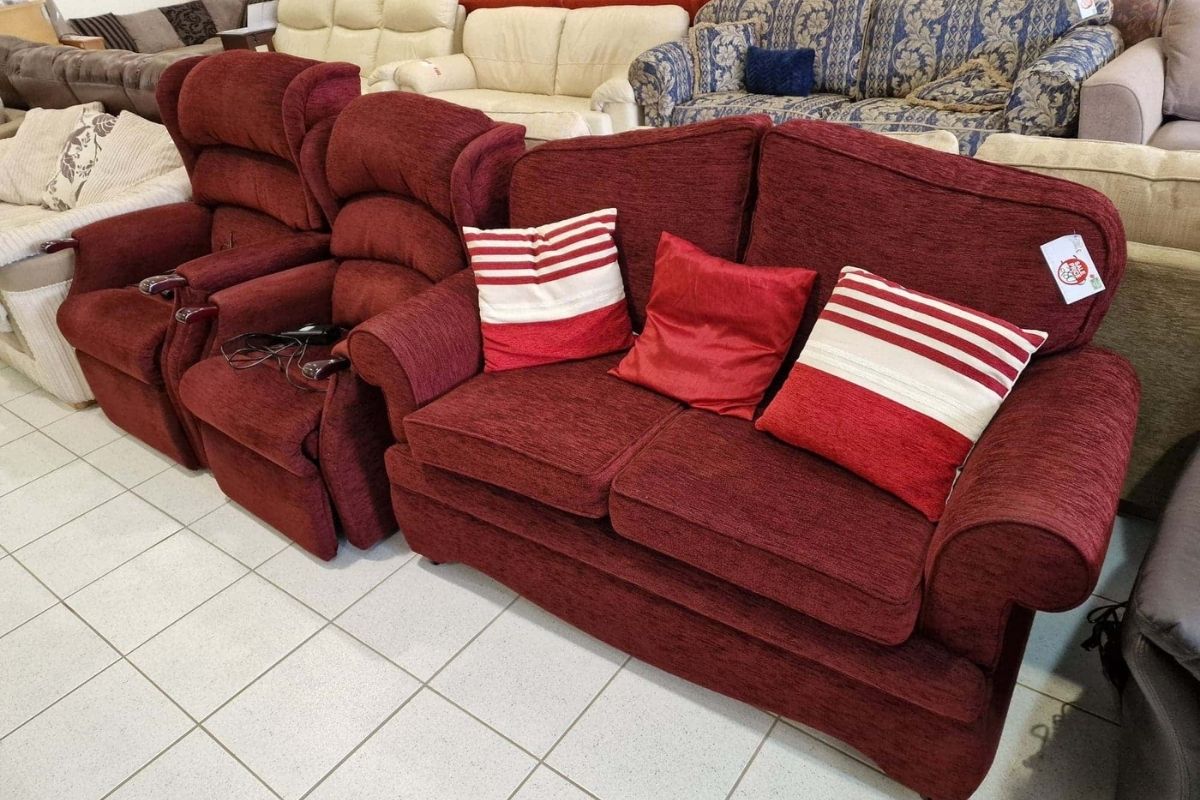 FREE COLLECTION OF YOUR UNWANTED reusable FURNITURE!

Book a collection or house clearance with our operations team today!