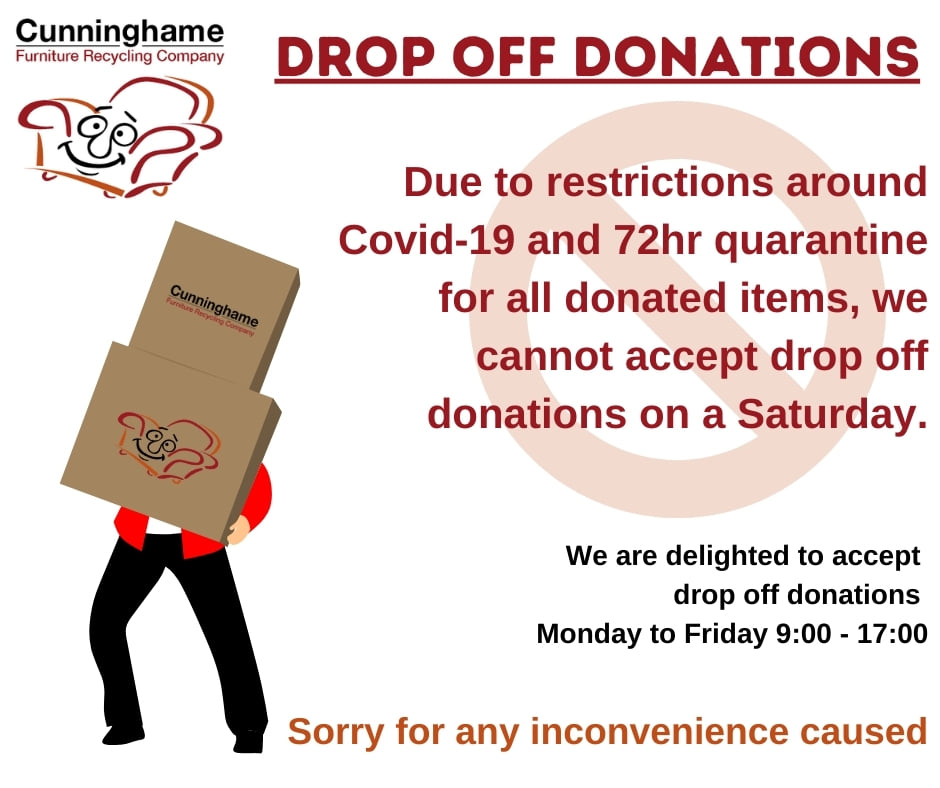 IMPORTANT INFORMATION REGARDING DONATION DROP OFF'S
Please note that, although we would be delighted to accept drop off donations Monday to Friday, we cannot accept them on a Saturday. Apologies for any inconvenience caused. This is to ensure we comply with 72hr quarantine on all donated items and to ensure there is no cross contamination.
Please check out our COVID 19 Safety information page for further details.