Here is a list of some of your commonly asked donation questions about CFRC. Hopefully this can help you with future thoughts and questions you may have.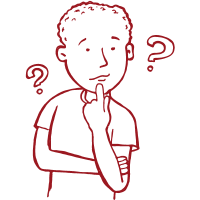 Do you charge for collections?
can i drop my donation off to the store?
Yes, if you call us before you come down we can arrange for someone to help you move the items.
i cannot get to the store and the collection time does not work for me. is there any other way to make donations?
Yes, you can donate your items at our donation containers at HWRC sites. These sites include Irvine, Kilbirnie, Largs and Brodick. Please remember to check our donation guide before dropping off furniture. The containers are serviced weekly and are available when the HWRC sites are open.
Can i donate white goods?
No, although CFRC sell white goods, we get these refurbished or with cosmetic damage only. You can arrange an uplift of your white goods with your local council.
can i donate items without a fire label?
No, all sofas, chairs, divans and mattresses must have a fire label. This also goes for any other soft furnishings. We are not allowed to accept it if it does not have a fire label.
my donation has a stain, can i still donate it?
Yes, we can accept items that are not heavily stained or majorly torn.
i have a dismantled table that i would like to donate?
We can only accept dismantled beds. We do not accept any other kind of dismantled furniture.