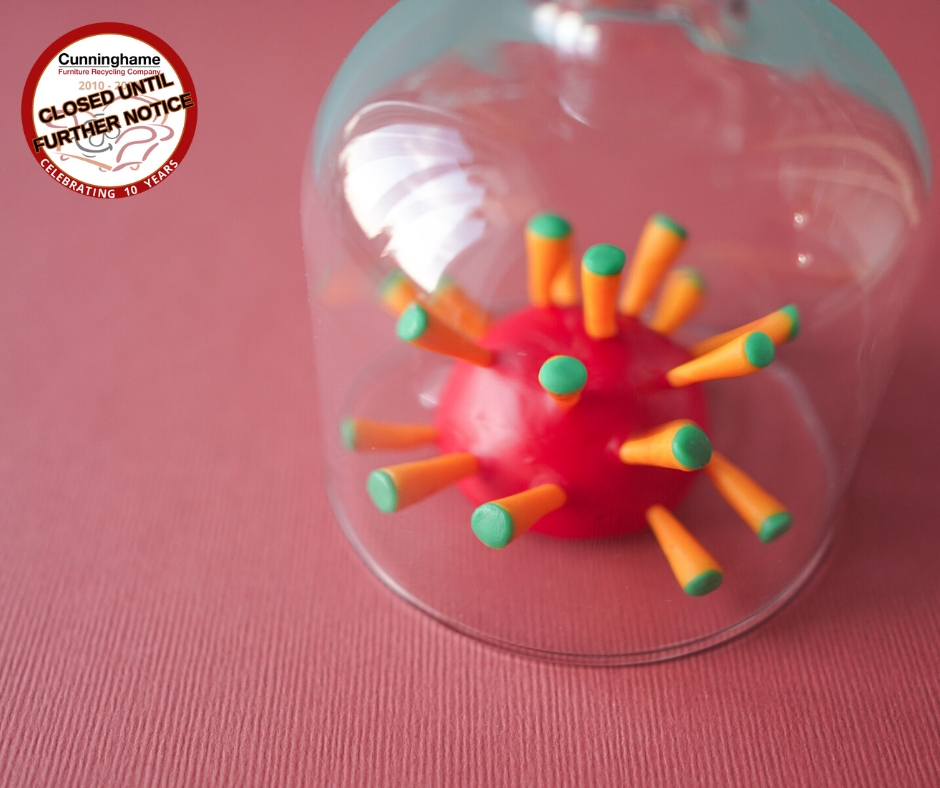 OUR SHOWROOM REMAINS CLOSED
We are preparing plans for the opening of our Irvine store and also our collections and delivery services. The plans will make sure we protect everyone to best effect from spreading COVID-19.
For now, we are closed and we are not collecting donations or delivering items. We can still be messaged through Facebook. Posts on this and any changes to it will be posted on our Facebook and our website. We'd like to thank you for your undestanding through this difficult time.
Household Waste Recycling Centres sites are opening in Ayrshire. Details can be found by clicking these links. You may need to book a spot. Please check with your council's below: