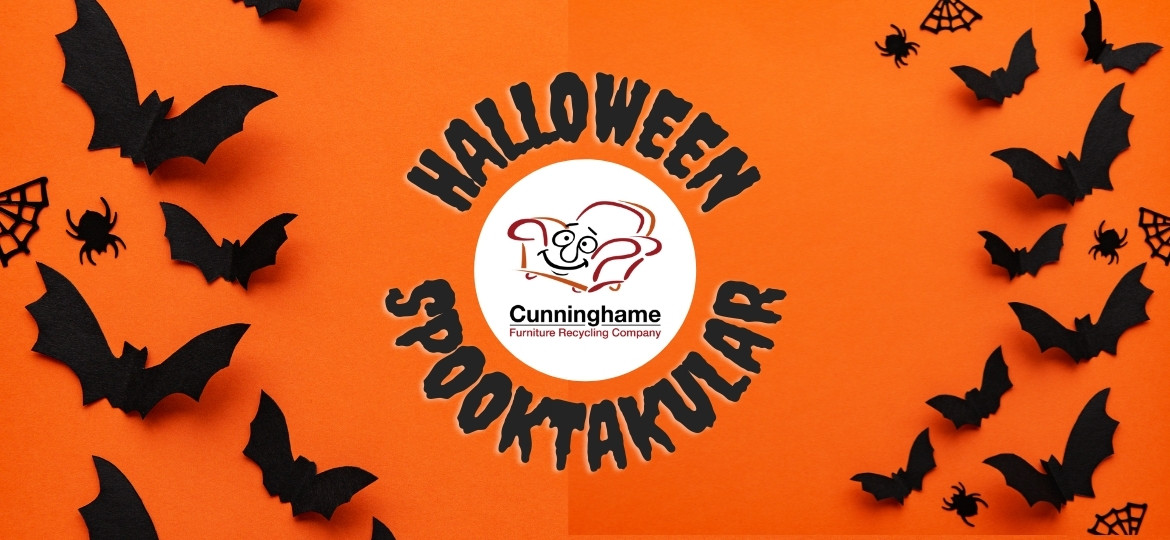 This is your chance to pick up a CRAZY deal. There's money off all reuse furniture ranging from 20-50% Off and a large range for FREE, yes….FREE!!
This Sale will get you SCREAMING with excitement.
20% off some furniture
30% off wardrobes and bedroom furniture
40% off all pictures and lamps, a whopping
50% off all dining tables & chairs
We also have a large amount of FREE items. Don't waste time and head over to our HUGE Irvine store.
Remember it's for 1 week only. Monday 25th October to Saturday 30th October with all items sold on a first come basis.
**Halloween Sale Offer excludes new and used white goods & sofas.
Showroom Stock Examples
These pictures are only a taste of the furniture items in our store. Some items may be sold after this is posted. Check out the great furniture we have for our Halloween Spooktacular. Pop over to our store in Irvine and see what we have in store.
So, recycling and re-using furniture isn't MAD. It not only re-distributes much-needed items to those on lower earnings, it also has an impact on landfill.
Cunninghame Furniture Recycling Company (CFRC) has been set up as a charitable subsidiary of Cunninghame Housing Association (CHA). Running as a social enterprise and having charitable status, CFRC has showed itself to be a free and convenient service. CFRC attracts those who want to dispose of reusable furniture in an ethical way. They are a valuable resource for those looking to decorate their home at a reasonable price.
Cunninghame Furniture Recycling Company (CFRC) is home to Ayrshire's biggest reuse furniture shop. Since we opened in April after a 2nd lockdown, donations and sales are at a record high. We are also giving more low prices and free items to those in need than ever before. Our social figures can be found here:
Donate Your Unwanted Reusable Furniture To CFRC
If you also have any unwanted furniture items that can be reused you can fill in our online collection form. A member of our team will contact you to talk about the collection of your unwanted furniture items.
We are looking out for Mattresses and Sofas as part of our Essential Services for NAC's Scottish Welfare Team. This makes sure that those most in need of these essential furniture items can be given them. If you have a reusable sofa or bed that you don't need, fill in the online form. We will call you back with a time slot.