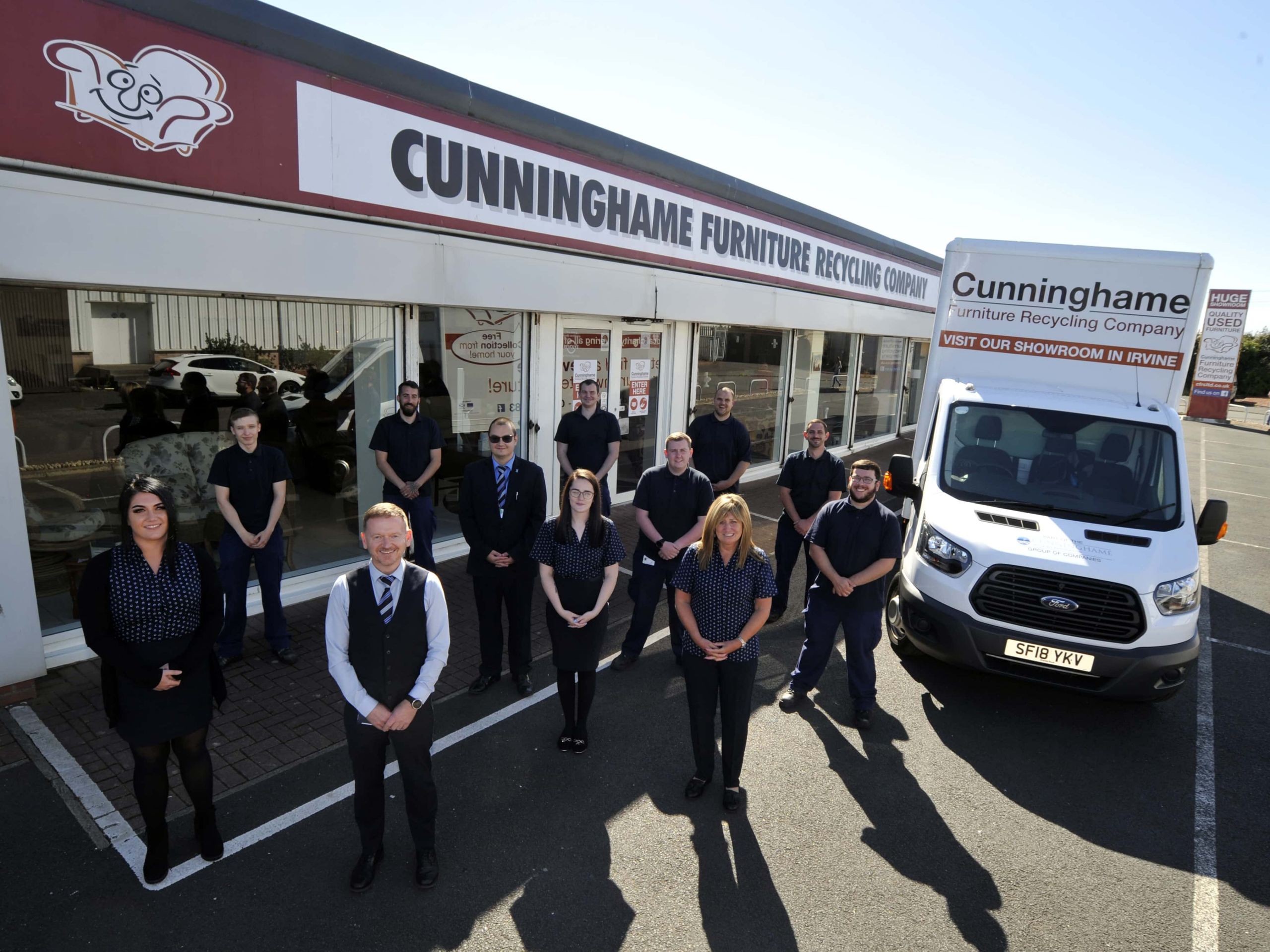 Cunninghame Furniture Recycling Company has been
founded
as a charitable subsidiary of Cunninghame Housing
Association
Ltd. They are one of Ayrshire's
leading
social landlords.
We are a working as a social enterprise and have a charitable status. CFRC is a free and convenient service for those who want to get rid of furniture in a moral way. CFRC are a valuable resource for those looking to decorate their home at a reasonable price.
Recycling and re-using good quality furniture not only re-distributes much-needed items to those on lower incomes. It also impacts on landfill and the costs that go along with it, both financial and environmental.
Avoiding Landfill
Furnishing Homes
Creating Jobs
Committed to quality
Providing safety tested products
Helping the local community
CFRC started as a charitable subsidiary in May 2010. We have been able to offer many training and employment opportunities for Ayrshire residents. We can proudly say they manage our operations, drive our vans, take care of our warehouse collection and distribution services.
…Cunninghame Furniture Recycling Company is a registered charity and not for profit organisation. All proceeds from the sale of goods are retained and reinvested in our charitable activities.

Find Out How Your Donations make a big social impact

Re-Use furniture and textile donations help avoid items going to landfill which is great for the environment and helps make a massive social impact. As a charitable organisation it helps us sustain jobs and provide items of furniture at a lower cost and sometimes free!
CONTACT US TODAY FOR FREE COLLECTION OF YOUR UNWANTED REUSABLE FURNITURE

Book a collection or house clearance with our operations team today!